My Money & Me (Southern Zone)
6 August 2022, Time : 8:30am – 1:00pm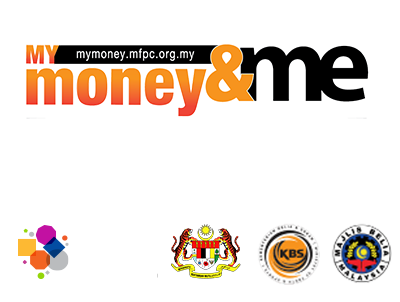 Pre-Survey
Please submit the pre-survey before the event starts.
Evaluation form
Please submit the evaluation form to claim your CPD attendance after the program ended
You need to be a registered participant to login. Registered participant will use the registered email and password to login. Click button below to login.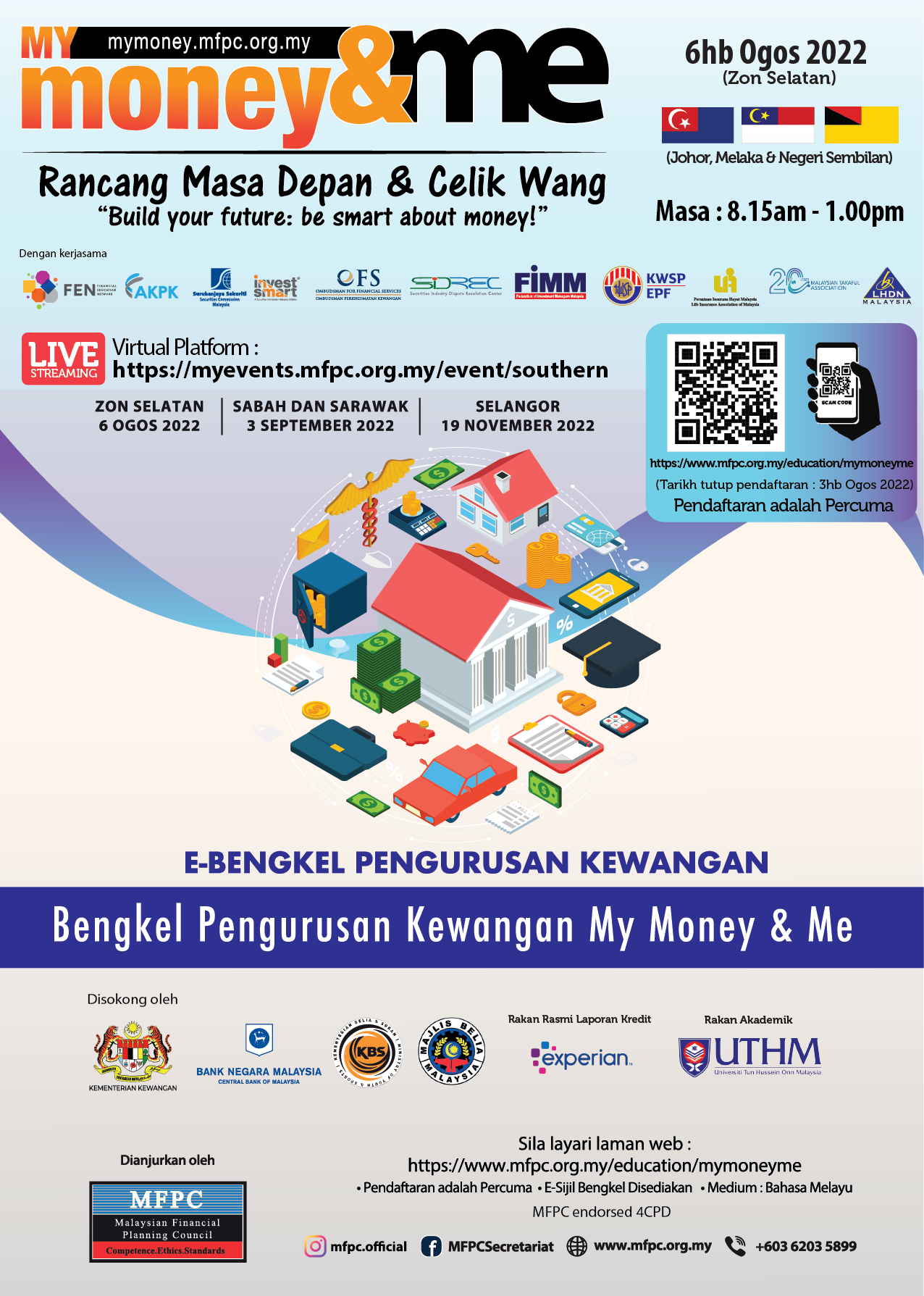 Speaker BNM

En Mohd Nawawi Mohd Hassan

Speaker Ombudsman for

Financial Services (OFS)

Pn. Kamsimah Binti Mohamed

Speaker

Securities Commission Malaysia

En. Kamarul Rozman

Speaker FIMM

En Shahrul Nizam Zainol

Speaker EPF

Pn Noridayu Bt. Madun

Speaker AKPK

Mr Gunasegaran Munusamy

Speaker LHDN

 Cik. Norwani Binti Baharum

Speaker MFPC

Tuan Haji Rafie Omar

Speaker LIAM/ MTA

En. Noazril Aizat bin Abdullah Zawawi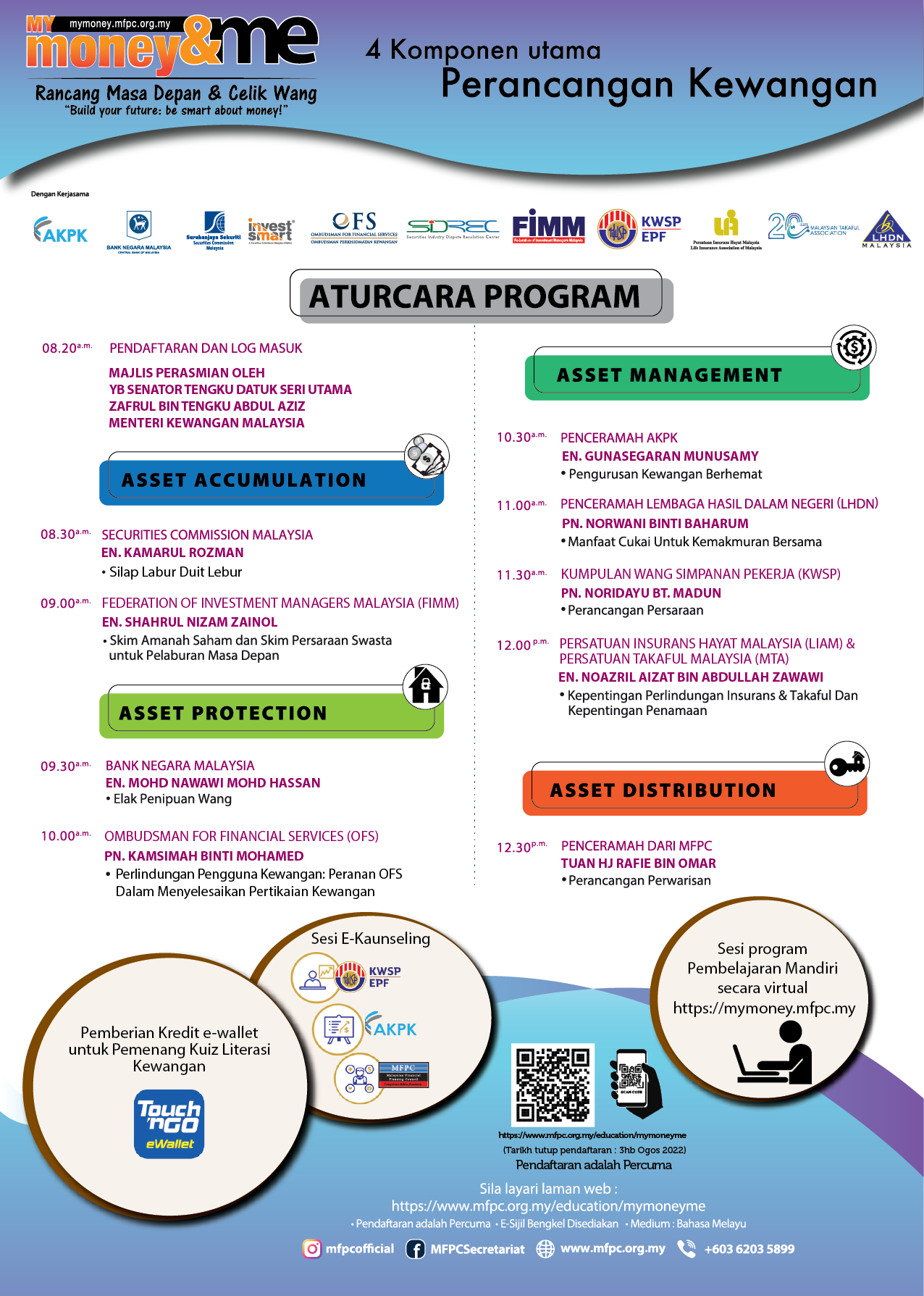 To view the live feed of this event on the event day, you need to login using registered username and password with MFPC.
My Money & Me (Lembah Klang)
(Closing date: 9th Mac 2023 before 2pm) :